As an older athlete, you need technical and strategic solutions to be effective at Jiu Jitsu
What you don't need is to match your opponent's strength and speed. You've tried that approach. It doesn't work.
You need technical answers, effective strategies, efficient transitions, and proper defensive structures.
That's what you'll get in this course.
BJJ OLD GUY CHEAT CODE
YOUR BLUEPRINT FOR EFFECTIVE JIU JITSU
SIDE CONTROL DEFENSE
I teach you how to survive and thrive when you're stuck under someone in side control.
GUARD PASS PREVENTION
Preventing opponents from passing your guard can be very difficult. I give you several strategies.
MOUNT ESCAPES
I teach my favorite four mount escapes. Master these and never get pinned down again.
KNEE ON BELLY ESCAPES
Three of my favorite and most reliable knee on belly escapes. Don't fear being put in knee on belly again!
GUARD PASSING
Several of my favorite ways to pass the guard, including a deeper look at the headquarters position which allows many passing options.
SIDE CONTROL OFFENSE
I teach my favorite way to control someone and submit them from side control. I call it "high side control" or "playing the corner".
HALF GUARD TOP
A deep look into how to play half guard from the top. I teach passing and submission options.
MOUNT ATTACKS
With goals in sight, create a road map to the life you've always dreamed of.
ALTERNATIVE OPTIONS
Nearly every chapter contains some alternative options and creative ideas to improve your game.
PLUS, YOU GET AMAZING

BONUS

CONTENT
I've invited several world-class instructors to share their approach to Jiu JItsu as older athletes.
Roy Dean Teaches Guard Pass Prevention
Professor Dean is one of the most sought-after instructors in the world, who over the past 20 years has produced many world-class practitioners.
In this course, Roy demonstrate his approach to guard retention, with strategies and techniques to employ when your guard has gotten passed.
Chris Mikuta Teaches Takedowns for Older Athletes
Professor Chris Mikuta is one of the most skilled and well-rounded martial artists I know. He holds black belts in Judo, Jiu Jitsu, and Jeet Kune Do.
In this course, Chris demonstrate his approach to takedowns as an older athlete. He shares his key principles and strategies, along with his favorite takedowns.
Rick Ellis Teaches Side Control Survival, Arm Attacks, and Counters
In this 30 minute instructional seminar filmed in Wisconsin, I teach my most effective way to survive and escape side control.
As an older athlete you  definitely have to learn to defend side control. My approach involves building an effective structure that prevents getting submitted, and give you a reasonable chance of escaping.
In this instructional, I also show how to set up one of my favorite submissions: The arm bar from spider web. I also show some of my favorite defenses when I'm being arm-barred.
PLUS, YOU ALSO GET
GREAT BONUS CONTENT!
ARMBAR MECHANICS & COUNTERS

I show the details that make the armbar from side control more reliable, as well as the "old guy" way to defend armbars from spiderweb. As a bonus, I show the same defense concept, but for the kneebar.
BASEBALL BAT CHOKE & MOUNTED TRIANGLE
I teach a fun open guard step-over pass, the details of the baseball choke from knee on belly, the mounted triangle choke from side control, and a mounted triangle choke counter.
KNEE CUT PASS, DARCE CHOKE, & ANACONDA CHOKE
I teach how I like to do the classic knee cut guard pass that leads straight into an armbar. I also show the Darce and Anaconda chokes.
I'm living proof that you can start Jiu Jitsu in your 40s and go on to become a blackbelt. I earned mine under legendary Professor Roy Dean. You can see my belt promotion here.
When I was new at BJJ my strategy was to match my training partner's speed, power, and strength. In fact, if they went hard, I tried to go even harder.
But as you get older, that's a terrible strategy, one that will get you injured. Trust me, I know that first hand.
So what is the answer? The answer is to build a game with enough technical options to be successful. That's what I teach you in this course.
"You are one of the best bjj instructors. The way you breakdown techniques makes it very easy to learn and enjoyable as well. I'm glad I found your courses."
Glenn Vitale
"You've shown the way for us older guys, Rick! I love learning from you."
Peter Yamasaki
"I've learned so many details from you that have let me be more successful on the mat. Thank you!"
 Jim Tanner
"I've always been inspired by your content on YouTube and your instructional courses have been wonderful. It's a pleasure to learn from you!"
Sergei Petrel
Are you ready to take your game to the next level?
It takes a lot of work to get good at Jiu-Jitsu, especially when you're older. You have to train smarter.

That's where I come in. I've taught thousands of people just like you. I have the knowledge, insight, and experience to save you many steps on the long road to mastery. And to help you arrive at solutions that minimize the wear and tear on your body.

Are you ready to begin your journey toward mastery? If so, let me help you achieve your goals faster than you thought possible.
GET THE COURSE!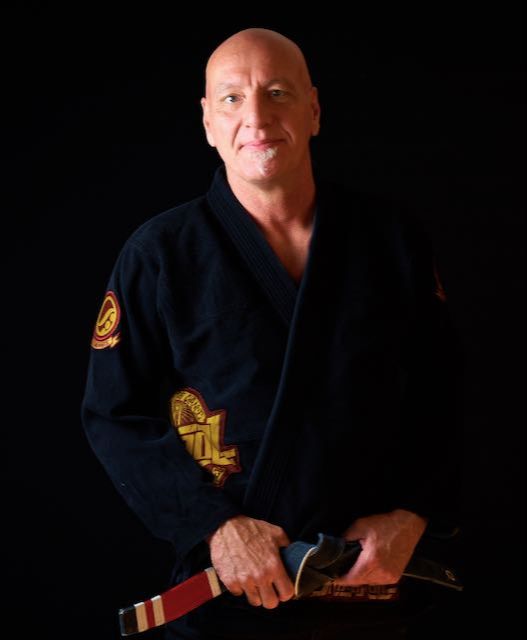 MONEY-BACK GUARANTEE
If you aren't completely satisfied with Old Guy Cheat Code let us know for a full refund. No questions asked.